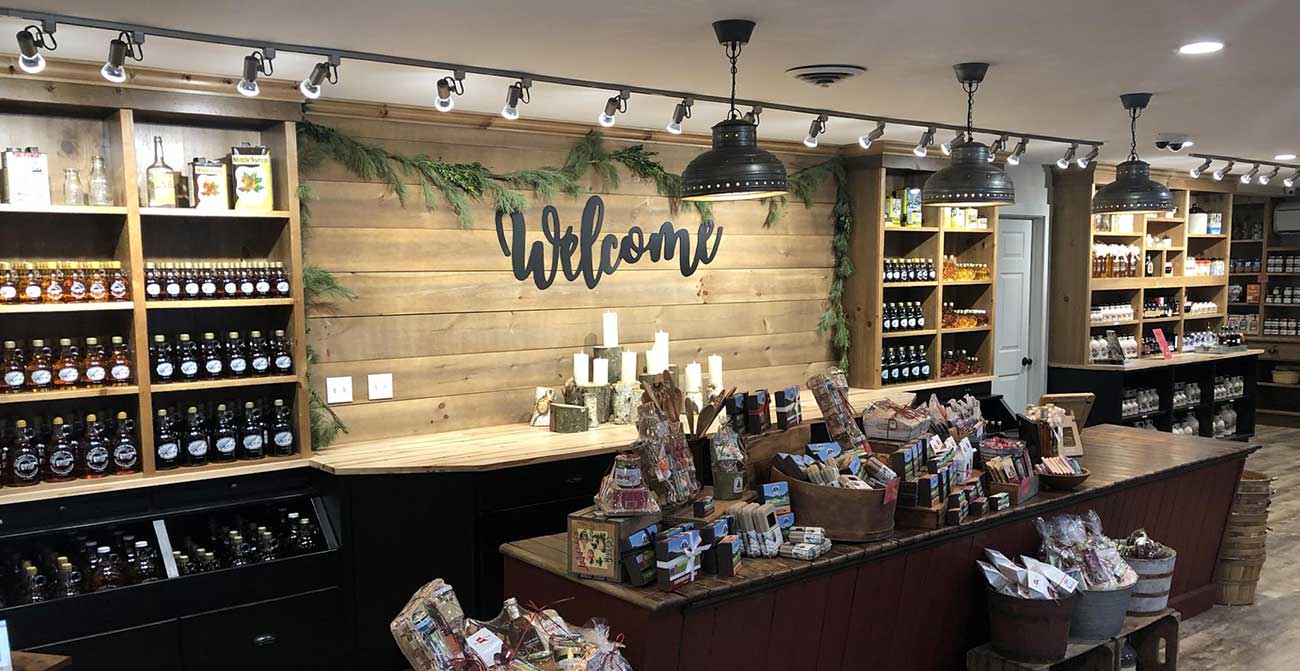 A Historical Journey Though Vermont's Famous Maple Sugaring Industry
We look forward to your visit to the New England Maple Museum!
A visit to the New England Maple Museum and Gift shop is fun and educational –  it's a truly unique experience.  The history of maple sugaring from Native American to present day is depicted in over 100 feet of murals hand painted by a local artist.  Our exhibits also include the most complete collection of maple sugaring artifacts in existence, as well as and dioramas and short film. Afterwards, enjoy a sampling maple syrup, the official flavor of Vermont.
Our specialty Vermont gift shop offers a wide range of maple goodies including syrup, cream, candy, cookies, caramels, popcorn and even jelly beans!  We also carry locally produced food, Vermont souvenirs, and hand-crafted artisan gifts all made right here in Vermont. The perfect ending to your sweet trip to the New England Maple Museum is a group photo with the worlds largest jug of maple syrup and enjoy your sweet treats relaxing by the covered bridge and pond. For your convenience, we will be happy to ship any items for you.
From Our Taps to Your Table
Welcome to the New England Maple Museum!  We are Tom and Rhonda Gadhue and we are the owners of the New England Maple Museum and Gift Shop.  We purchased the 40 year old maple sugaring exhibit and gift shop in June, 2019 with the idea to sell OUR maple syrup and products and offer a variety of specialty Vermont made gifts and food.  We've had tremendous support from the local community who are more than pleased to have local sugar makers who have "saved" the museum.  We are excited about this new venture and continue to add new ideas to our list of future possibilities for the museum.
Solar Sweet Maple Farm in Lincoln, Vermont is where all of the syrup sold at the New England Maple Museum is made.  We have 48 solar panels on our roof that runs our sugar house along with energy saving features, LED lighting and a list of other environmentally conscious practices we use to make 100% pure Vermont maple syrup.  We are what is known as a "sole source" producer – what does this mean to the consumer?  It means that the maple syrup you purchase at the Museum is made 100% by Solar Sweet Maple Farm.  We tap our trees, gather and process our sap, boil it and pack it to be sold on our shelves.  When you purchase maple syrup from the New England Maple Museum, you're purchasing a quality product made on our maple farm.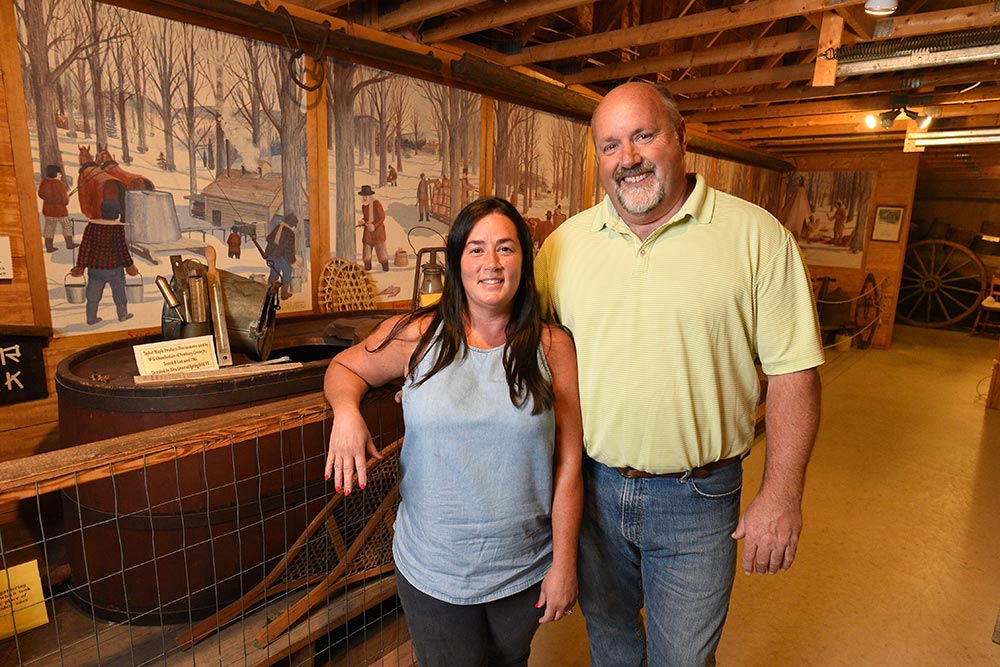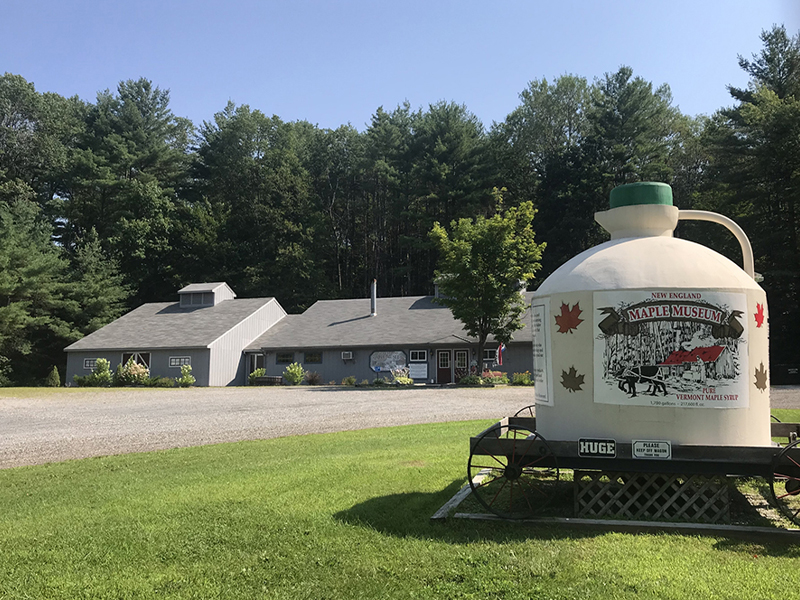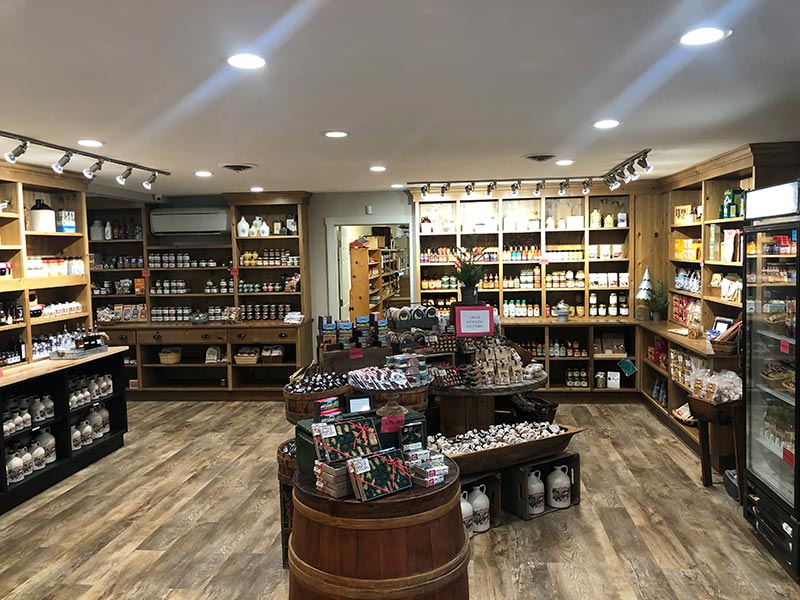 Happy Maple Museum Customers
"It's an awesome stop on the Maple Trail, with interesting historical artifacts, museum, and a theatre presenting a documentary on Sugaring. There are also many fine arts, crafts, and Maple derived products – but of them ALL? YOU MUST TRY THE MAPLE SHORTBREAD COOKIES!!! Wish those were available for mail-order!!"
"The new owners are great, and very personable. The new layout is spacious and easily navigable. There's plenty of parking and several photo opportunity areas on the grounds. They do take bus tours, so it can get busy, but it's worth a trip for the maple Lovers."
"The museum was fascinating. I never knew how maple sugar got its start. The gift shop was wonderful, as well. I was highly tempted to buy everything maple in sight!"

Tree to Table
A New Green Twist on an Old Vermont Tradition
The Solar Sweet sugarhouse has been built from reclaimed Vermont barns. Solar panels provide enough energy to power the entire sugarhouse.
We believe that one of the many great traditions during sugaring season is visiting the sugarhouse and watching the sap being boiled and made into maple syrup. We've created a space where people can sit at our custom farmers table and enjoy a delicious maple treat or sit up at the counter top on our teak stools and get a bird's eye view of the maple syrup making process. We welcome visitors and want them to feel at home in our place.